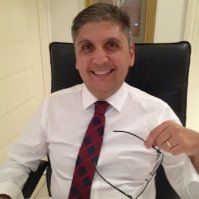 Salvatore (Sam) Nastasi - B.E M.I.E Aust CPEng NPER Civil & Structural Accredited Certifer
Sam, the companies managing director , has over 30 years' experience in Design and Construction ranging from project homes to multi-storey buidlings and industrial projects. Sam's  role centres around ensuring clients are serviced correctly, effectively and efficiently - checking all design and site inspections.
Antoinette Nastasi - Office Manager / Accounts
Antoinette plays the role of organizing and supervising all adminstrative aspects of the office - inclusive of activities that facilitate the smooth management of the office - ensuring efficiency and customer satisfaction. She carries out a range of adminstratve and IT - related task incuding the companies accounts.
Elie Feghali - B.E (Hons) University of Sydney - Principal Structrual Engineer
Elie , the firms principal engineer , has over 20 years' experience in Design of Residential, Industrial and Commericial Projects. Prior to joing Nastasi and Associates he worked for GHD in Sydney. His main duties include Structural Design, Site Inspections, Managing subordinates and Marketing.